Practical Information
Our services and recommendations
Certified trails
The trails are certified to AFNOR building and operating standards: EN- 15567-1 and EN 15567-2.
Qualified staff
Our staff have the CQP OPAH certification (professional qualification for operators of treetop adventure courses).
Accessing the facilities
To access the facilities, all visitors aged under 15 must be accompanied by an adult.
Clothing requirements
Casual clothes are recommended, closed-toe shoes or trainers and with long hair tied up.
Regulations
By taking part in the activities, participants agree to the park rules and regulations.
CONSUMER OMBUDSMAN
Any complaints must be sent to the AVENTURE FAMILLE Park customer relations department as outlined in the sales terms and conditions.
If after contacting the customer relations department, customers have not received a satisfactory answer within 60 days, they can contact the Tourism and Travel Ombudsman.
Contact details are available on the website: www.mtv.travel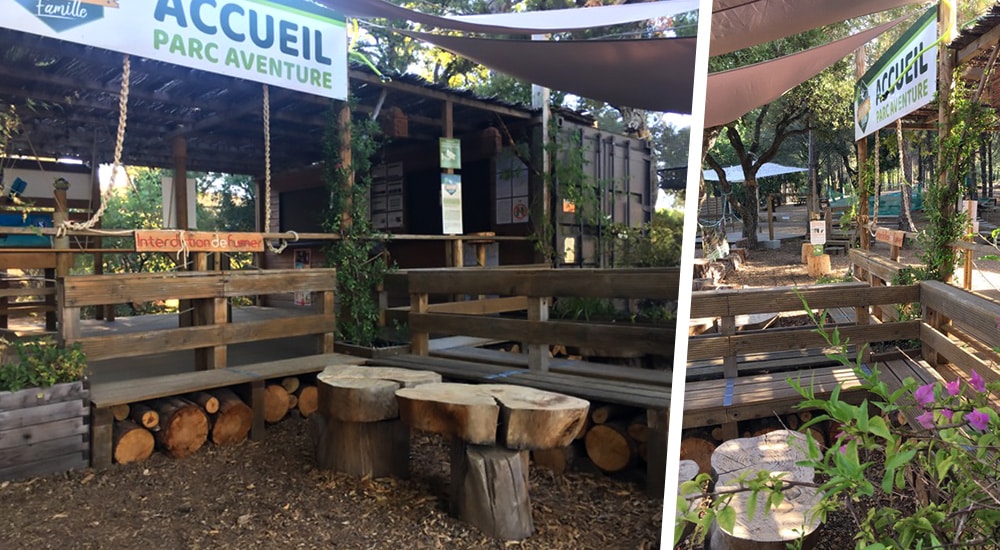 POUR VOTRE CONFORT:

Wifi area

Shaded picnic areas
Pétanque pitch

Refreshments / Sweets / Ice creams

FREE parking

Toilets