New 2023
YOUR

MINI GOLF COURSE


OPENS IN SAINTE-MAXIME
It is carried by the winds that our three courses were born. In an intimate and green setting on the edge of a pine forest and a tree park, we have imagined 21 holes of mini-golf, spread over 3 courses, for your greatest pleasure. When you arrive, take your time and receive the vibrations and energies of our "garden". In the shade of some mulberry trees, you will discover the 3 arches that will give you access to the 3 courses. As you wish, we invite you to pass an arch and discover our mini-golf course.
Under another latitude and rocked by this tropical wind, this course with its bright and shimmering colors will transport you beyond the oceans.
Palm trees, bougainvillea, birds of paradise, and other exotic plants will awaken your senses. Beware of this oceanic softness, and of cyclones, because your concentration will have to be put, to come to the end of this course in the luxuriant vegetation.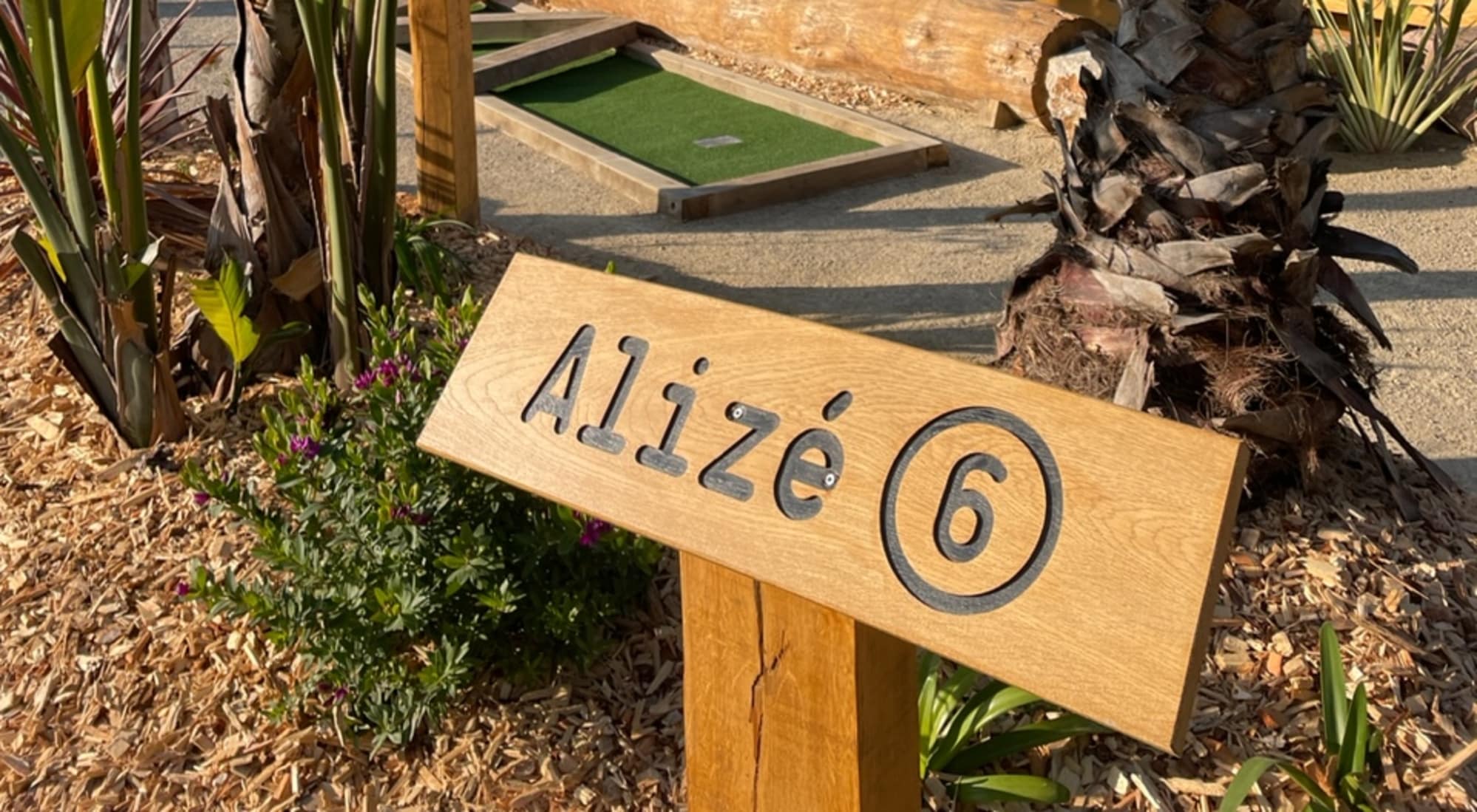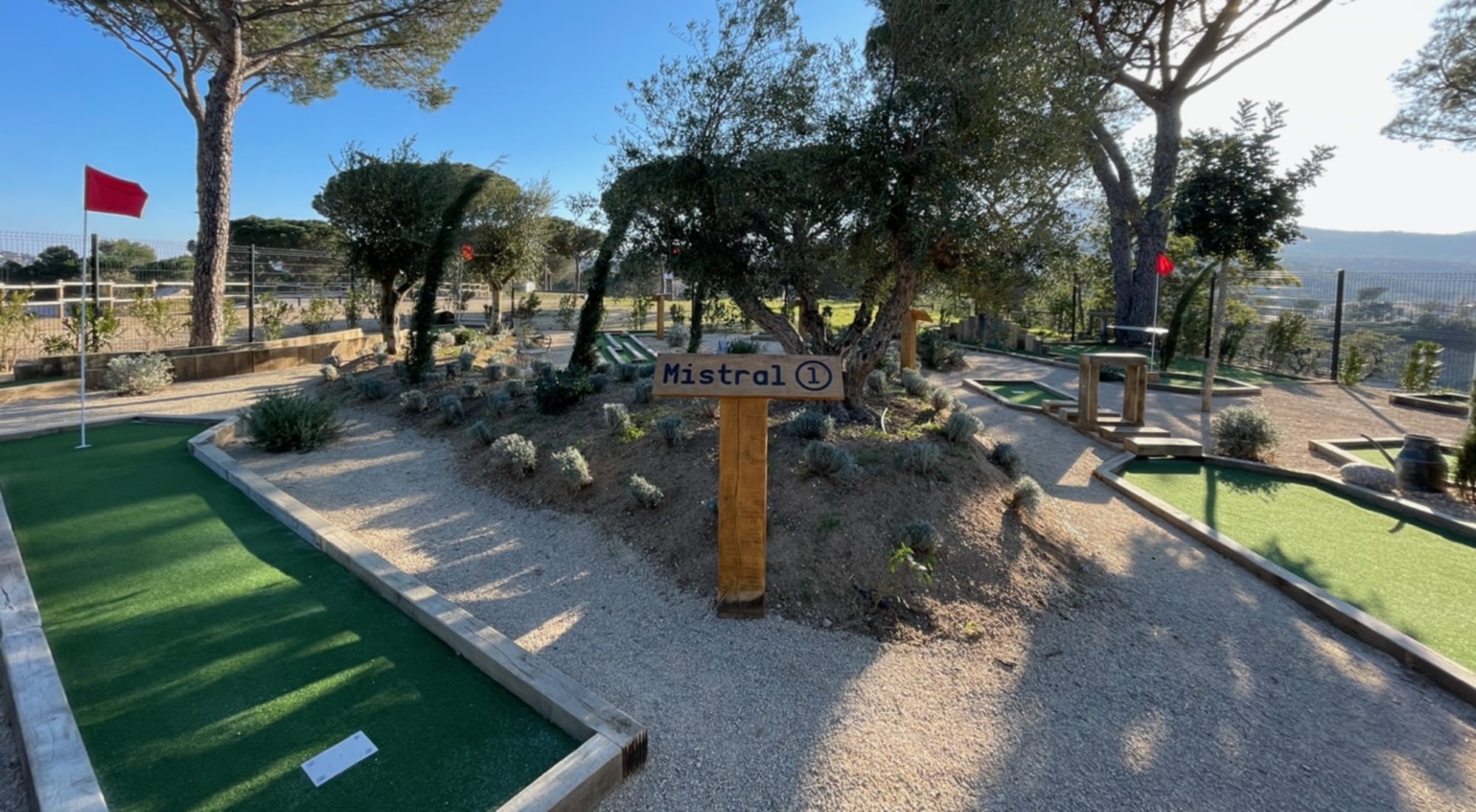 At the end of this door, stop for a moment on the small bridge crossing the "water point" and you will see a few goldfish looking for a little freshness under the water lilies and papyrus.
The mistral path, this violent and dry wind, which blows from the north to the south, will take you to the discovery of our southern trees and plants. At the bend of a hole, vineyards, olive trees, lavender, and fruit trees will perhaps allow you to taste some grapes or fruits of the season. But be careful, this gusty wind will give you many surprises along the way.
On this course, with the hot wind blowing from the Sahara, beware of mirages.
Be a nomad, a Berber, but be careful not to hit your ball on some cactus, euphorbia, or prickly pear trees. Sculpted by the wind, and the sand of the desert, this natural obstacle with contrasting colors will be present throughout your course to keep you in this arid decor as long as possible.
The mini-golf is open all year round, so don't forget that carried by the 4 seasons, our 3 courses will take on different colors and will present themselves to you under another face.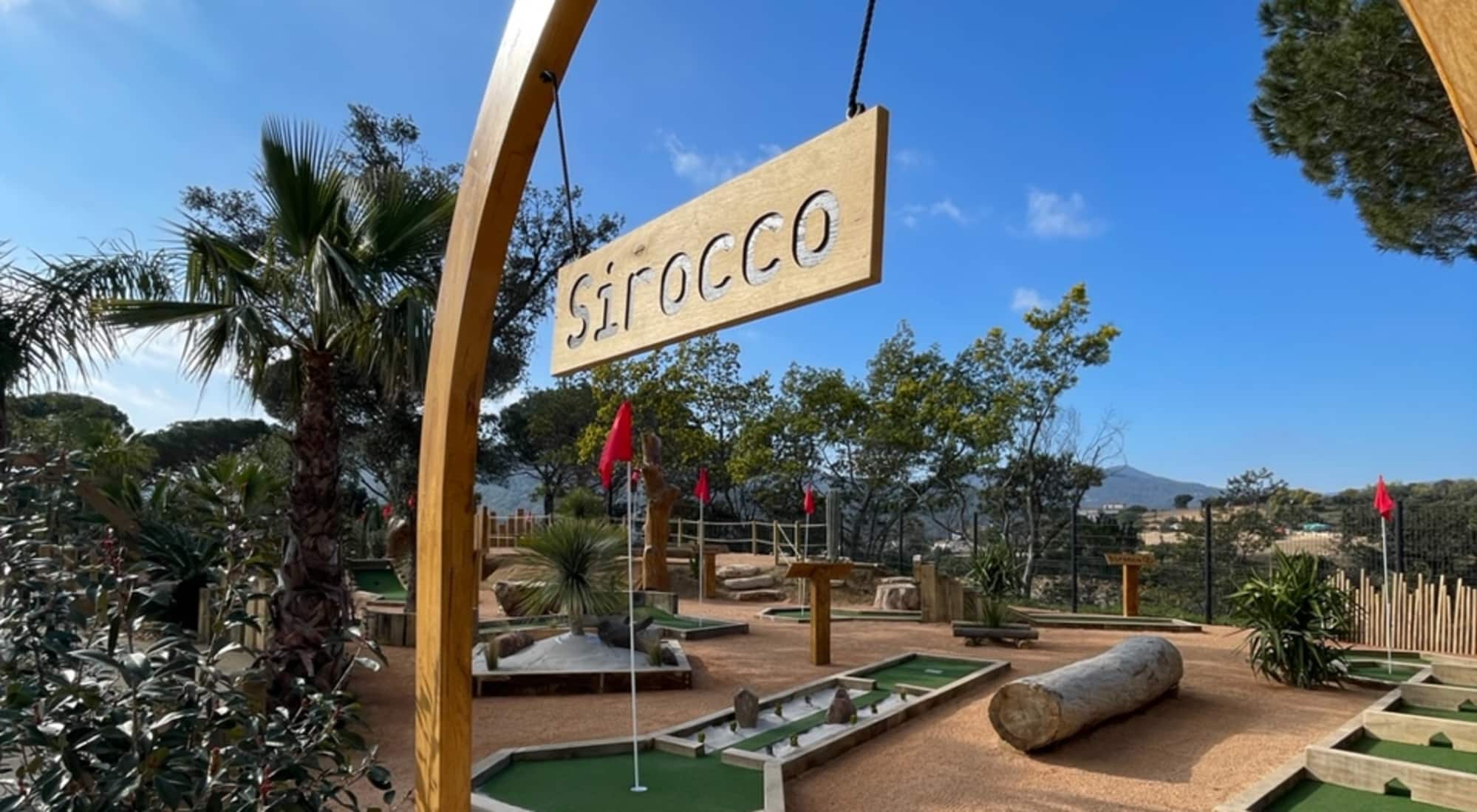 MINI-GOLF PRICES - INDIVIDUAL – GROUPS
Individuals
12 €
Family / group from 4 to 10
10 €
Group / birthday from 11 to 50
9 €
Accompaniment required for children under 12 years old
Access to the courses authorized only to players
Included in our prices: access to the courses - briefing - equipment (club, ball, score holder)
Prices for 1.30 h of continuous activity
PRICES FOR ACCROBRANCHE & MINI-GOLF PACKAGES
FROM 21€ ONWARDS
THE MINI-GOLF IN PICTURES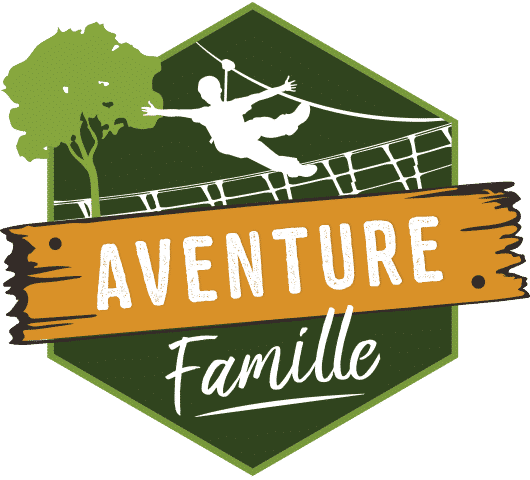 Located behind AQUALAND
Avenue Gaston Rebuffat
83120 SAINTE-MAXIME
Park : +33 4 94 45 71 12
Sales : +33 6 75 46 54 48
info@aventurefamille.com